This post details how to navigate the Library Dues Payment Module. This module is for students who have pending dues in relation to Library/Koha. The Module is currently only available for graduating students (Class of 2020).
Loading Up The Module
To access the module, login to IRIS using your credentials and click through 'Campus' -> 'Library Module' as shown below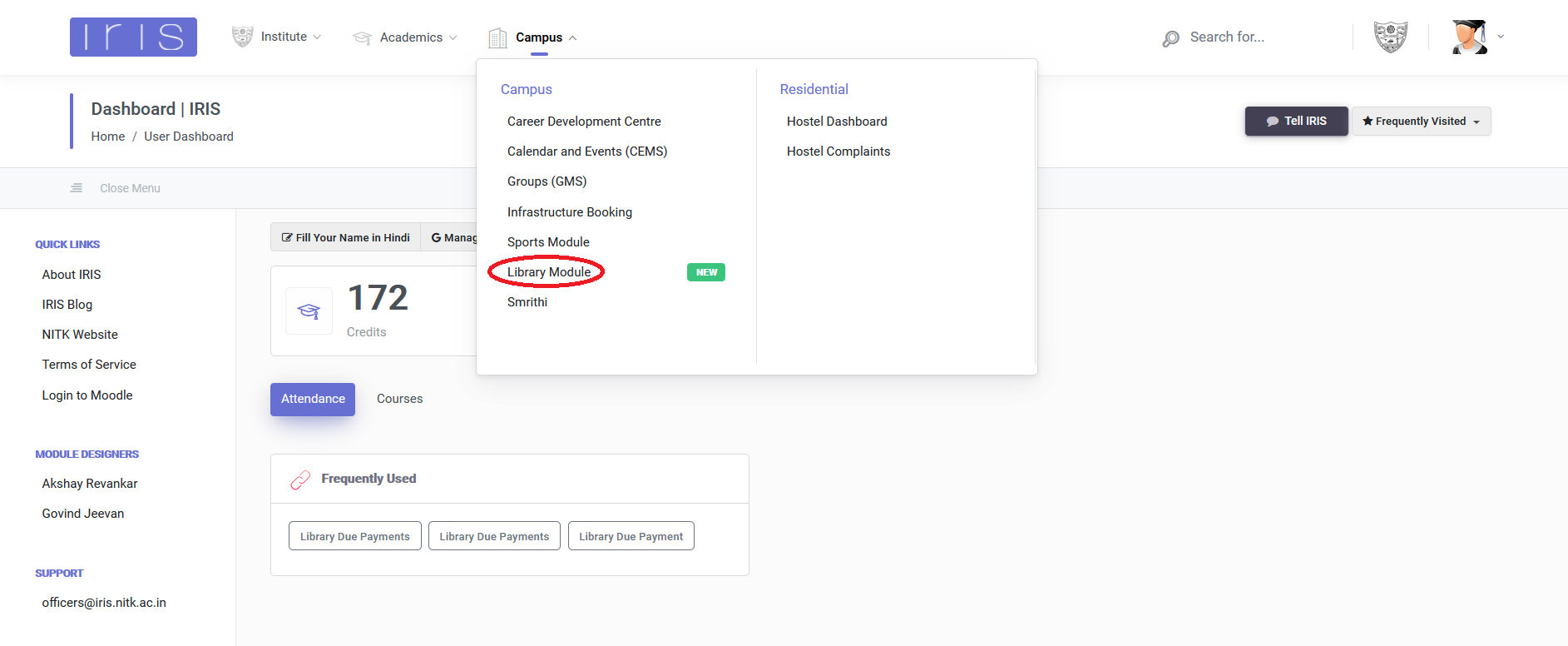 The page will look something like this:
The above image represents the dashboard of the module.
Outstanding Dues indicates the total due amount to be payed
Status of Due Payment indicates whether a due is pending or not
Paying Dues
To proceed with a payment. click on the Show button in the Pending Library Due Payments table as shown below.
You will be redirected to a new page (shown below) showing the necessary details of the transactions you are going to make – which includes the Student details, Koha Details, The Description field which talks about the books in question etc
To proceed with the Transaction, click on Initiate Payment where you will then follow up to a checkout page similar to that of the Institute Fee Payment.
After you're done with your payment, an email containing the receipt will be sent to your respective NITK EDU account confirming the payment.
Previous Transactions
To check up on successful transactions and to generate receipts, click on Past Due Payments as shown below.
You can now see all the previous successful transactions that you had made using your account. To generate a receipt for any particular transaction, click on Download Receipt as shown below.
That's all!
If there's any issue relating to the fine amount or any other discrepancy relating to your due, please contact the NITK Library who will then assist you.