The 19th Annual Convocation will be held on 6th November 2021. All students are requested to note that registration on the IRIS Convocation module is mandatory for all eligible candidates.
Register for Degree on IRIS
Students are requested to fill the Convocation Form to register for the Convocation on IRIS. Please fill in all details in the convocation registration form carefully.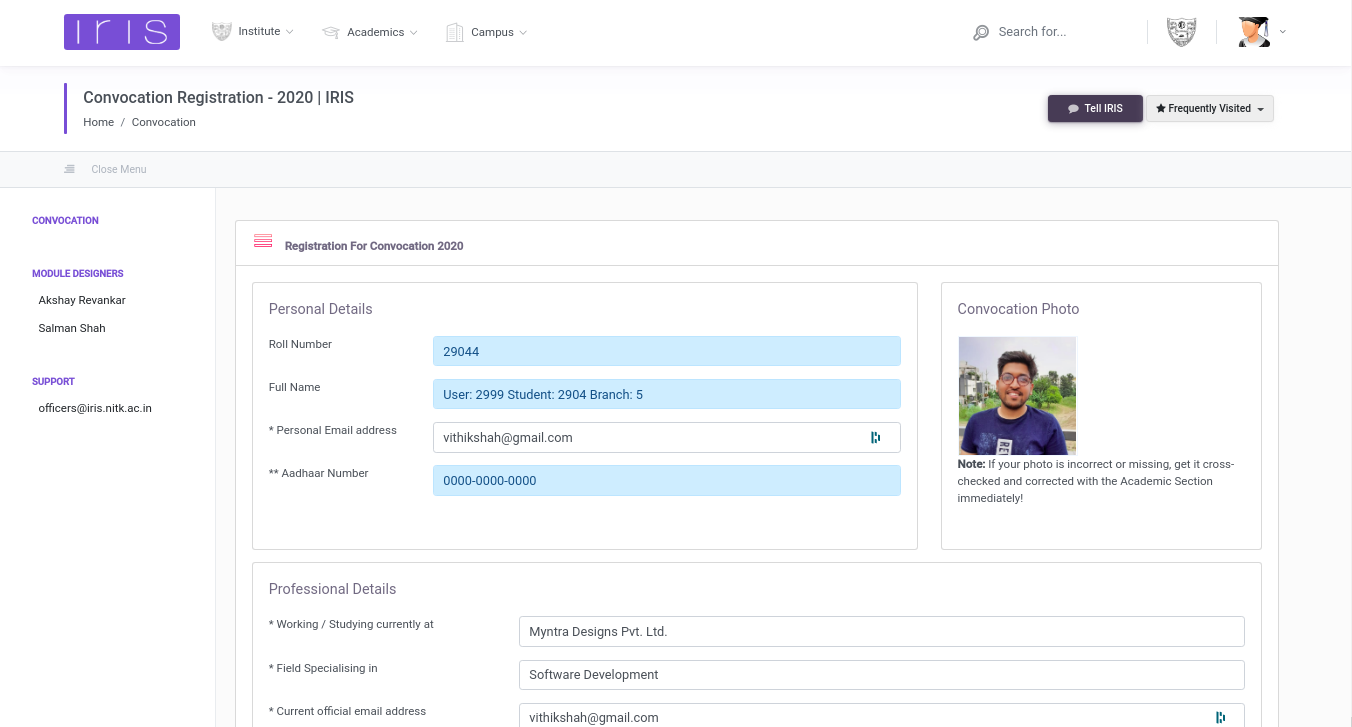 In case of any issues with respect to not being eligible for Convocation, students are requested to contact misofficer@nitk.edu.in (MIS Office) and e3asst-academic@nitk.edu.in (Academic Section) regarding the same.
FAQs
1. When and where is the Convocation?
The 19th Annual Convocation will be held on November 6th, 2021, at 11 AM in virtual mode. Shri Dharmendra Pradhan, Honorable Union Minister of Education, Govt. of India will deliver the convocation address.
2. How will students receive their degrees?
The Institute will be sending degrees to students by post. By default, the Permanent Full Address field in the Convocation Registration Form on IRIS shall be used for this purpose.